Biochemicals
Your reliable partner in everyday laboratory madness. Under the biochemicals product line, you get high-quality raw materials that are specially adapted to the demands of research laboratories and biotechnological industries.
These chemicals, reagents and media are suitable for a broad spectrum of biological research and find users in institutes of protein chemistry, cell culture, microbiology, molecular biology, genetics, zoology and botany, among others.
We would be pleased to give you an insight into the comprehensive product range of our biochemicals product line. Benefit from high-purity, highly specified fine chemicals and our customer-friendly flexibility in terms of package sizes!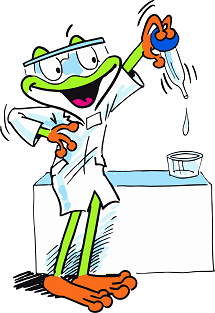 These are the most important product categories (sorted by product class and application area):
Amino acids
Antibiotics
Biological buffers
Detergents
Electrophoresis
Enzymes and coenzymes
Enzyme substrates and inducers
Dyes und pH indicators
Metabolites and natural products
Microbiology
Microscopy and Histology
Molecular Biology
Nucleic acid isolation
PCR
Polymers
Proteinase inhibitors
Proteins
Westernblotting and ELISA
Cell biology
We are happy to help you!
Dr. Julia Bauer
20200301120000
Dr. Mehdi Hosseini
20200301120000